SUMMER JACKETS
INSPIRED BY THE RELIABLE GEAR OF CARGO PILOTS
When you think of warmer days, outerwear probably doesn't come to mind right away. However, a good jacket is a must for spring and summer. With the new PME Legend outerwear, you can easily complete any outfit. Layered, lightweight fabrics inspired by parachutes give the new jackets a clean but distinctive look. The combination of authentic cargo details, comfortable designs and smart features make the new items the perfect choice for spring. Which jacket will you choose?
Varsity jackets
The varsity look plays an important role in the new PME Legend collection. The new outerwear is also inspired by signature college styles. The combination of the college look with our cargo heritage gives the new items a cool twist while maintaining the PME Legend look and feel. The Terry Sweat jacket and the Ridger jacket are real must-haves to wear the college look both indoors and outdoors.
SHOP NOW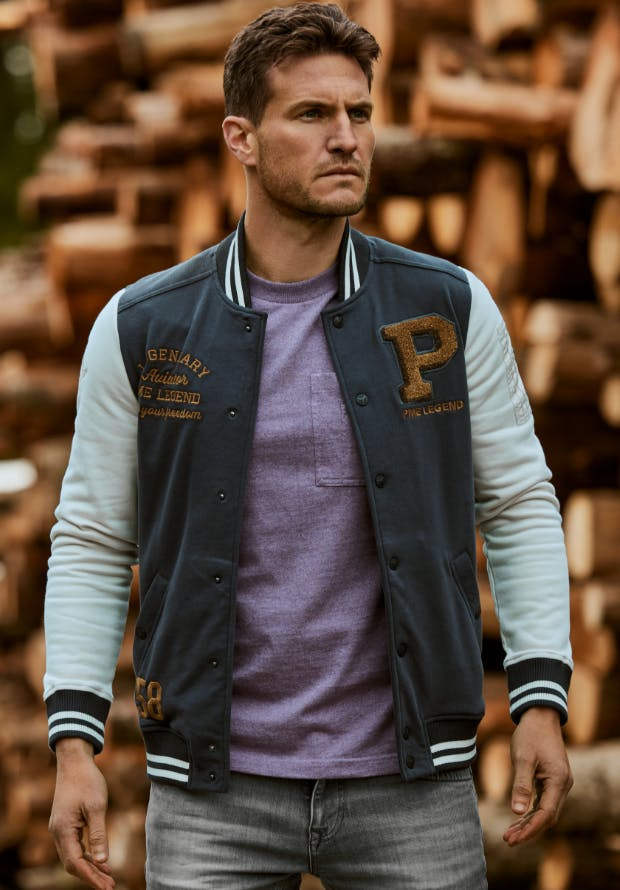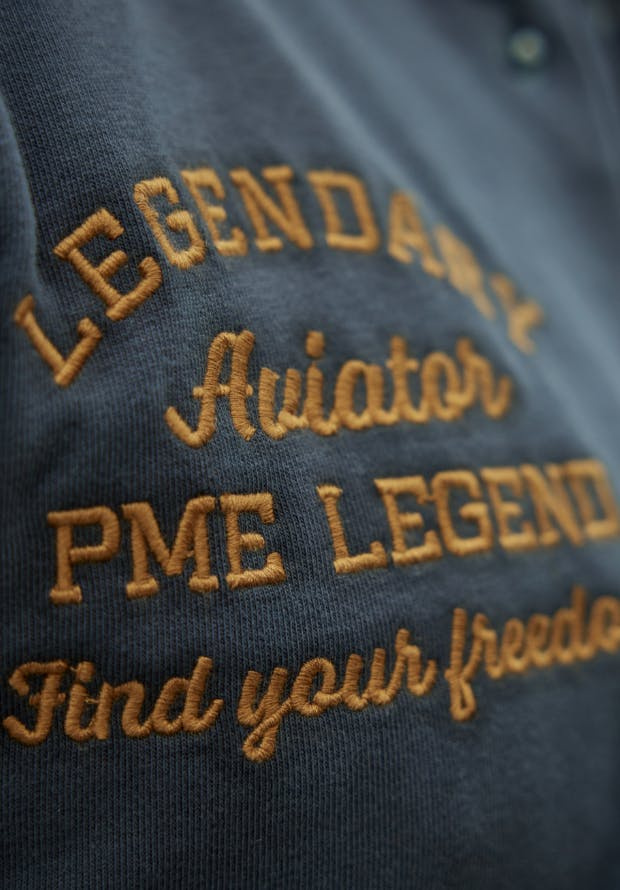 Cargo jackets
Looking for a new jacket for spring? A cool jacket with a cargo look is always a great choice. This season, workwear and utility details are in the spotlight. These details make the new items stand out yet highlight the signature PME Legend cargo look. The details, such as square pockets and reinforcements, provide a cool, authentic look.
SHOP THIS JACKET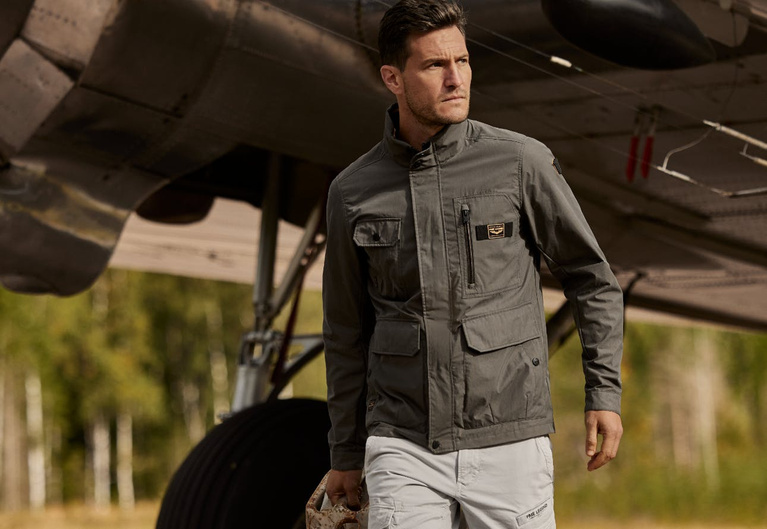 Bodywarmers
A must-have for spring is the bodywarmer. You can easily add an extra layer to your outfit with a comfortable layering piece like this, leaving you well prepared for the sometimes unpredictable spring weather. When it's still a bit colder, you can also wear the bodywarmer indoors. Our utility bodywarmer and quilted bodywarmer are perfect for cool, versatile looks.
SHOP THIS BODYWARMER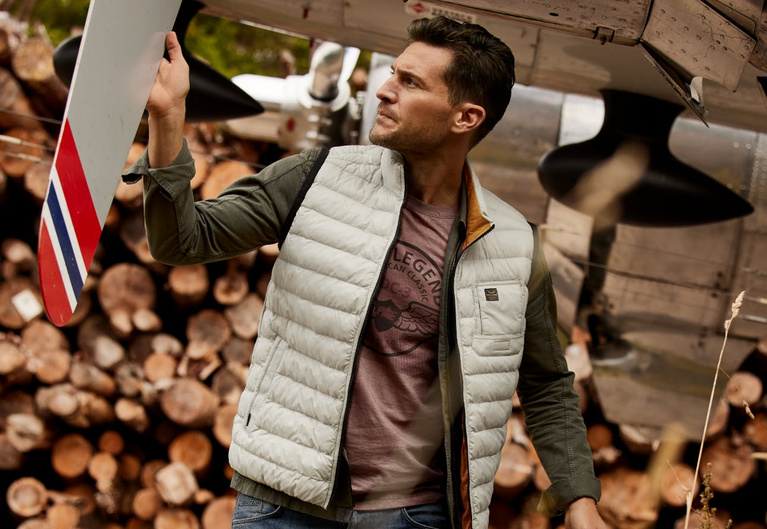 Puffer jackets
On chilly spring days or cool summer evenings, a puffer jacket will be of great use. Whatever your plans, these jackets will keep you warm and comfortable. They come in lightweight and water-repellent materials, making them very comfortable and ideal to wear in spring. They are also easy to combine with your favorite PME Legend items.
SHOP NOW
In-between styles
In-between styles are ideal for spring. These items combine features of jackets and shirts, allowing you to wear them in a variety of ways: indoors as a comfortable extra layer, but also outdoors instead of a jacket when temperatures start to rise. These items, like overshirts, are perfect for bridging the time between seasons when it's too warm for a jacket, but still too cold to go outside without an extra layer.
SHOP THIS IN-BETWEEN STYLE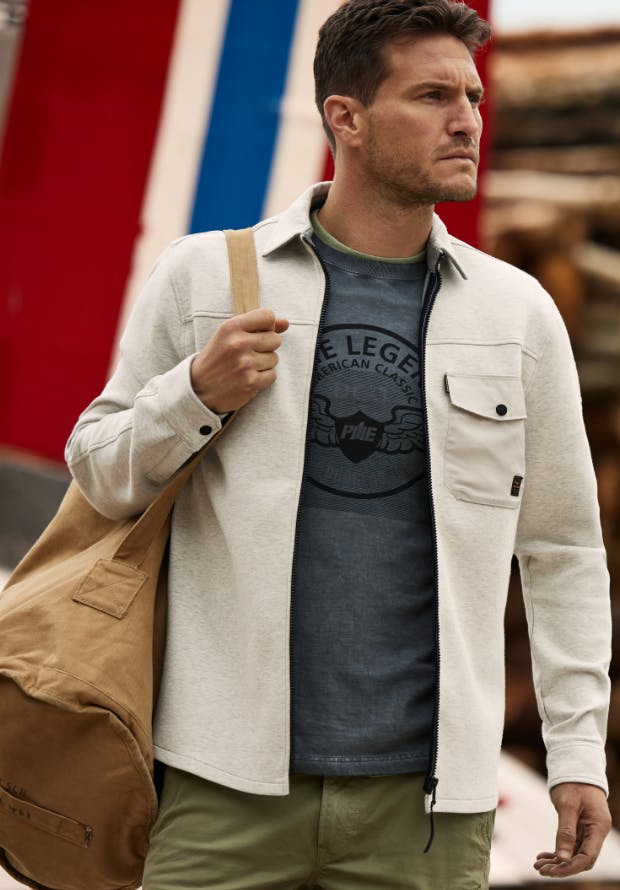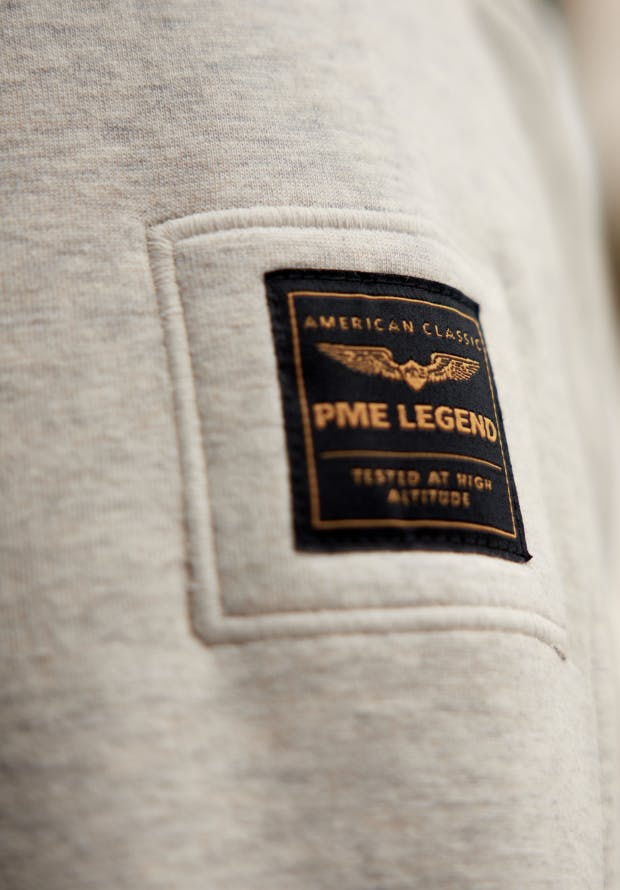 DENIM JACKETS
Denim jackets are essential in every wardrobe. Not only are they perfect for cool looks, they're also durable. And that's a good thing, because they come in handy every spring. Our denim jackets are available in various classic washes that are easy combine with your favorite items. Signature details, such as authentic badges, create the cool PME Legend look.
SHOP NOW
Softshell jackets
Softshell jackets are also highly recommended in the spring. These jackets are made of comfortable, breathable materials that are windproof and water repellent at the same time. The functional features and high breathability make these jackets a must-have for a variety of weather conditions. The clean, practical designs offer freedom of movement and added comfort.
SHOP ALL JACKETS