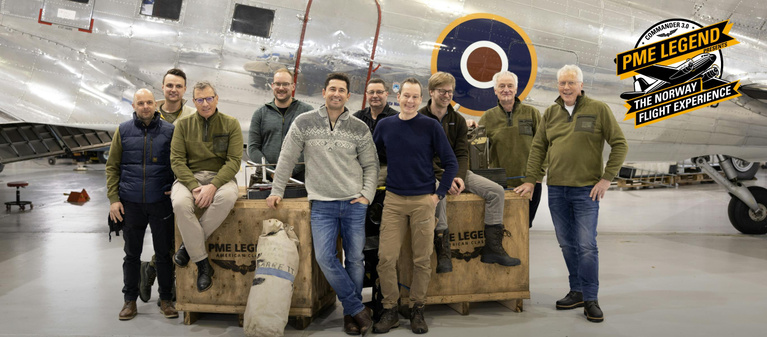 RECAP: THE ULTIMATE NORWAY FLIGHT EXPERIENCE
A look back at an unforgettable adventure.
From September to December 2022, lots of people participated in the Norway Flight Experience contest. On February 24, 2023, the time had come: ten winners from the Netherlands, Belgium, Germany, Austria and Switzerland left for Norway. There, together with PME Legend, they experienced four days of full of adventure in the Norwegian wilderness. Read all about the trip of a lifetime here!
DAY 1: DAKOTA NORWAY
The start of the Norway Flight Experience! We met at Schiphol Airport and then flew to Oslo. The first activity on our itinerary was scheduled right away: a visit to Dakota Norway see the unique DC3 aircraft up close.
Day 1
After thoroughly exploring this authentic cargo plane, we ended the day with a winter BBQ. And that wasn't all: we spent the night in a real hangar.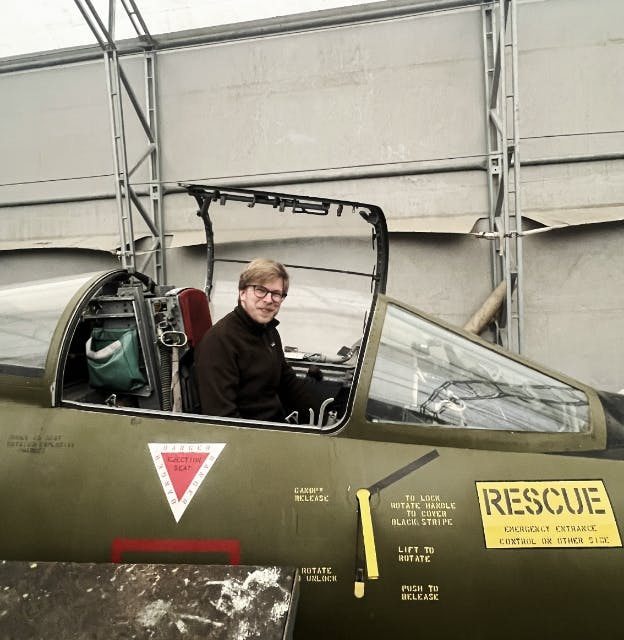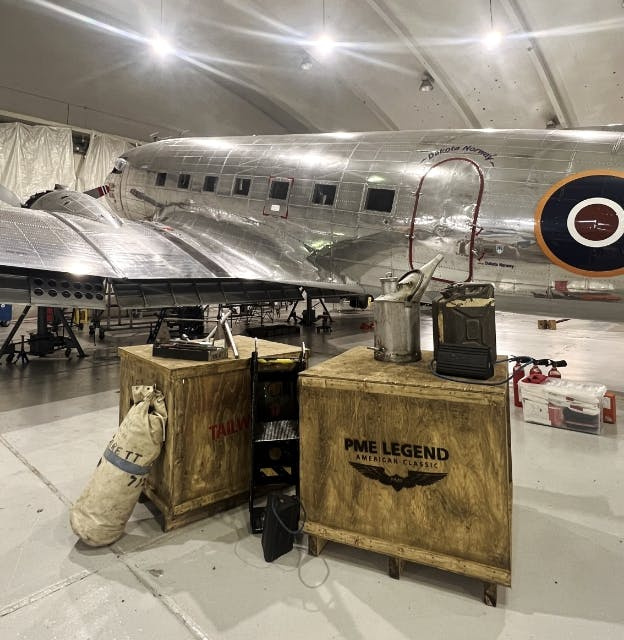 DAY 2: DOG SLEDDING WITH HUSKIES
On the second day of our adventure we took a domestic flight to the cold high north. Time to discover the beauty of northern Norway by dog sled! Accompanied by lots of huskies, we crossed the snowy landscape.
DAY 2
We sat down in a real Lavvu tent, ate a classic moose burger and got ready to search for the northern lights in the nearby mountains. After observing this extraordinary natural phenomenon, we slept in a glass-roofed igloo.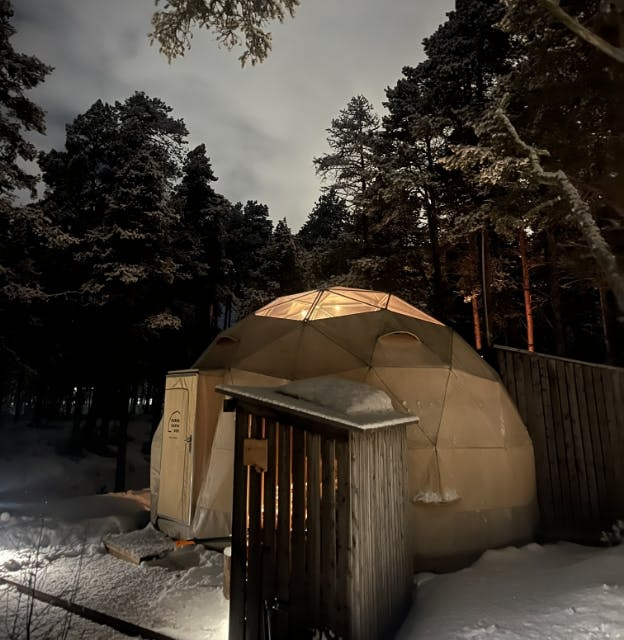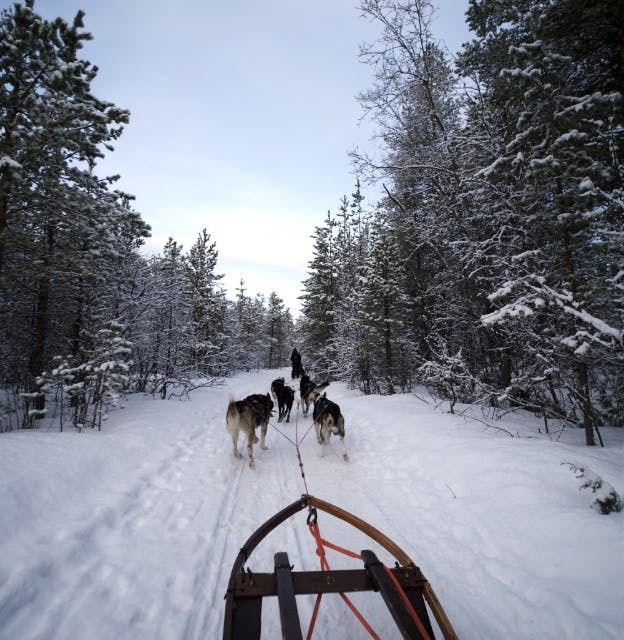 DAY 3: HELICOPTER FLIGHT
Day three began with a spectacular RIB boat ride through Norwegian waters. In the afternoon we exchanged the boat for a helicopter. From the air we enjoyed the magnificent fjord landscape and the impressive Alta Canyon.
DAY 3
After this incredible flight we got on the snowmobile. At high speed we drove through snowy forests and across frozen lakes. We spent the last night in the ice hotel, where we slept on beds made of ice blocks and looked back on an amazing adventure.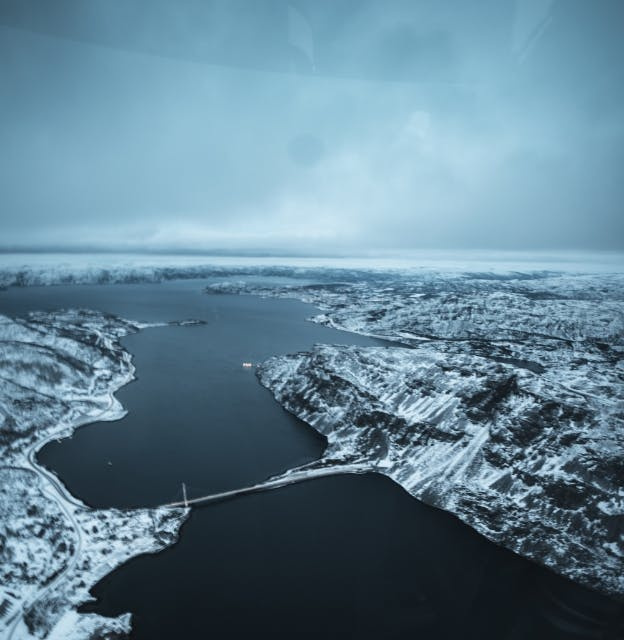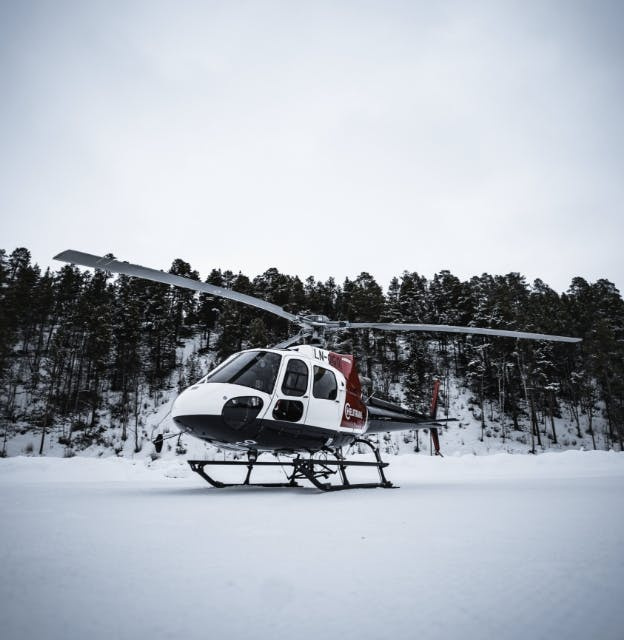 INTERVIEWS: THE EXPERIENCES
With a lot of fond new memories and richer for the experience, we left for home. The whole trip was one big adventure. Curious about the highlights? In the video, the lucky winners tell us all about their Norway Flight Experience with PME Legend!
Ready for adventure?
Also ready for an adventure? Follow PME Legend on Facebook and Instagram to stay up to date with contests, offers and updates.